Geissoschizine and Sarpagine Biosynthesis
When cursor points to a box further details will be displayed in a tooltip window. If you click on the box you will change to appropriate reaction scheme or enzyme specification.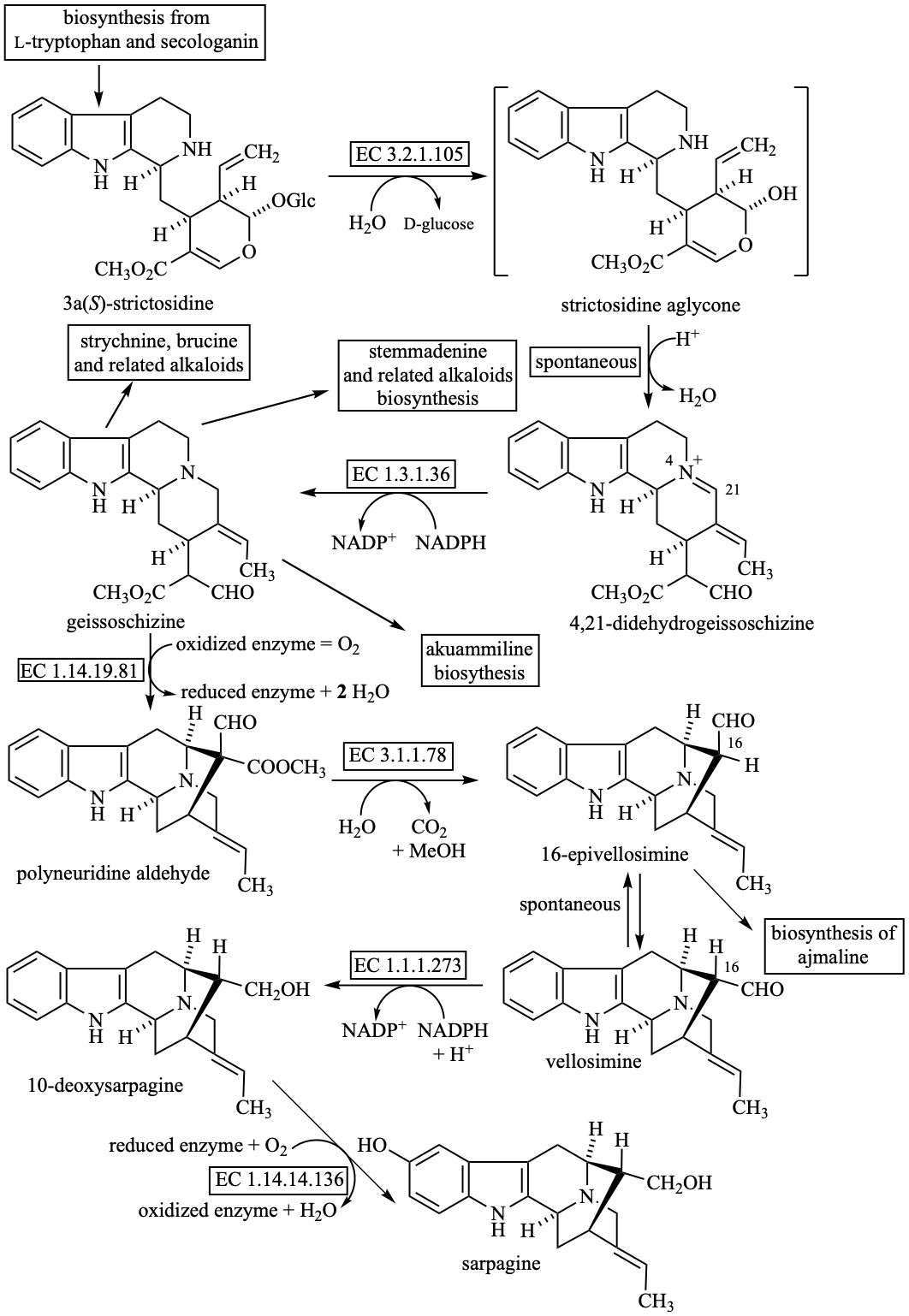 © IUBMB 2002
See also separate file for details of conversion of strictosidine-aglycone to geissoschizine.
---
Return to:

enzymes homepage
strictoside biosynthesis from L-tryptophan and secologanin
ajmaline biosynthesis
EC 1.1.1.273 vellosimine dehydrogenase
EC 1.3.1.36 geissoschizine dehydrogenase
EC 1.14.14.136 deoxysarpagine hydroxylase
EC 3.1.1.78 polyneuridine aldehyde esterase
EC 3.2.1.105 strictosidine β-glucosidase